Step 1
Click on the "Add Plugin" menu on your Wordpress admin panel. After page loaded, click on the "Upload Plugin" at the right side of the "Add Plugin" title.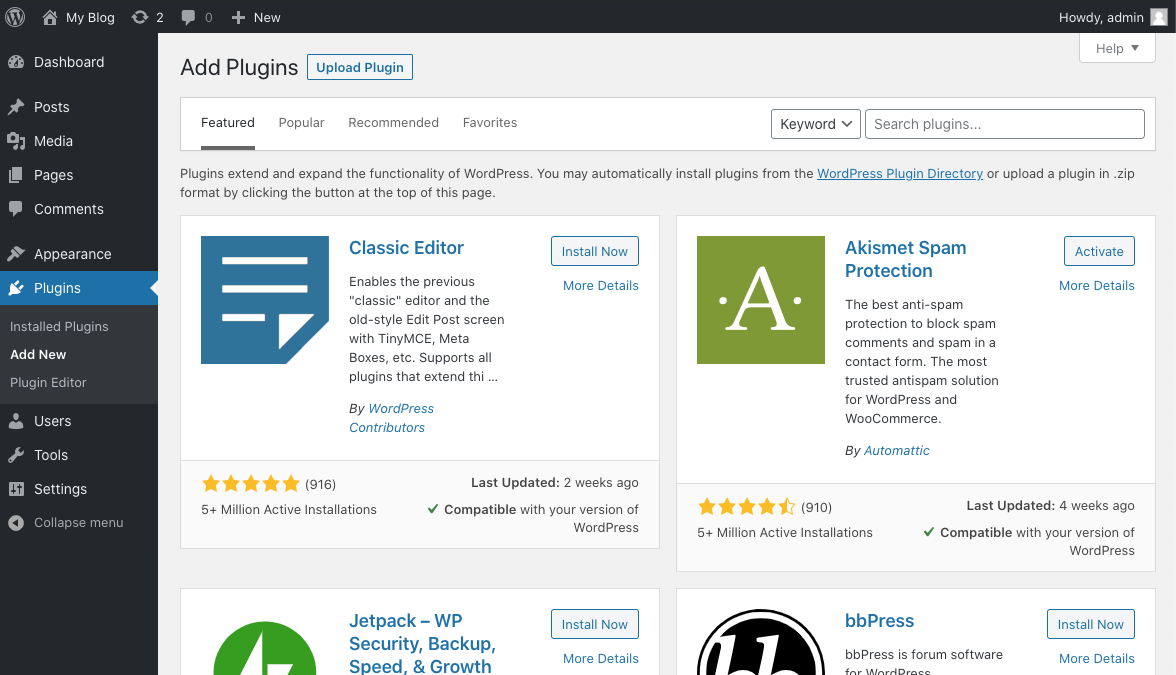 Step 2
Click "Choose File" and select the plugin file (empower-plugin.zip) you downloaded. Click here to download Wordpress Plugin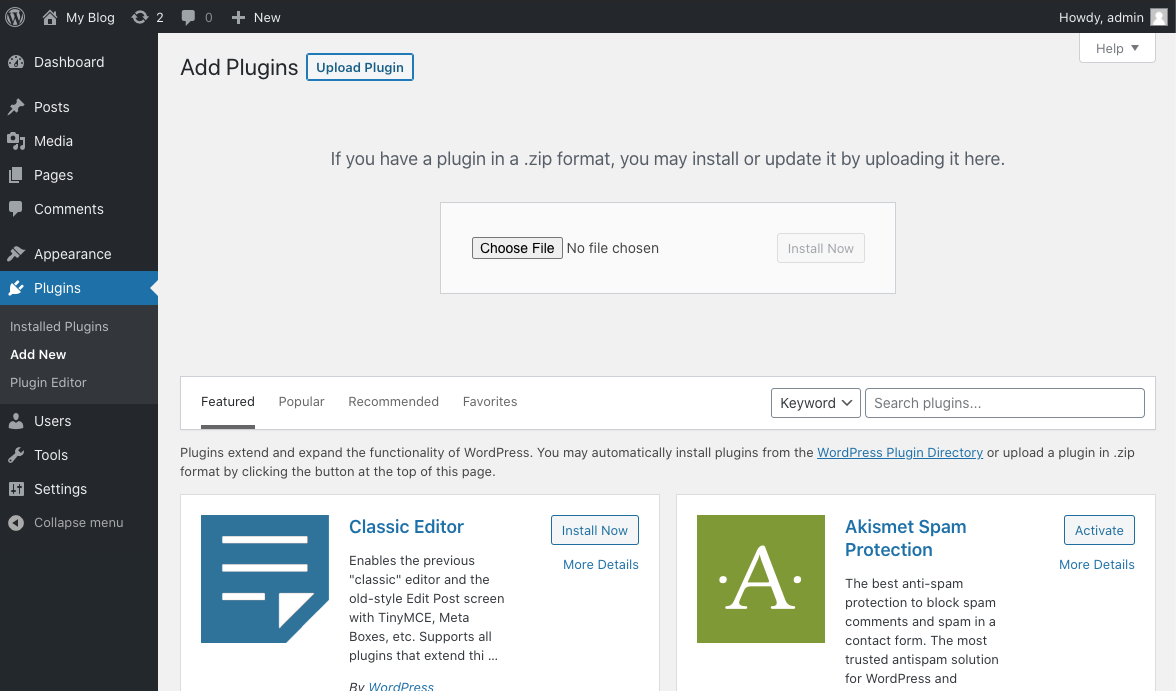 After choosing the Empower Plugin file, click Install Now button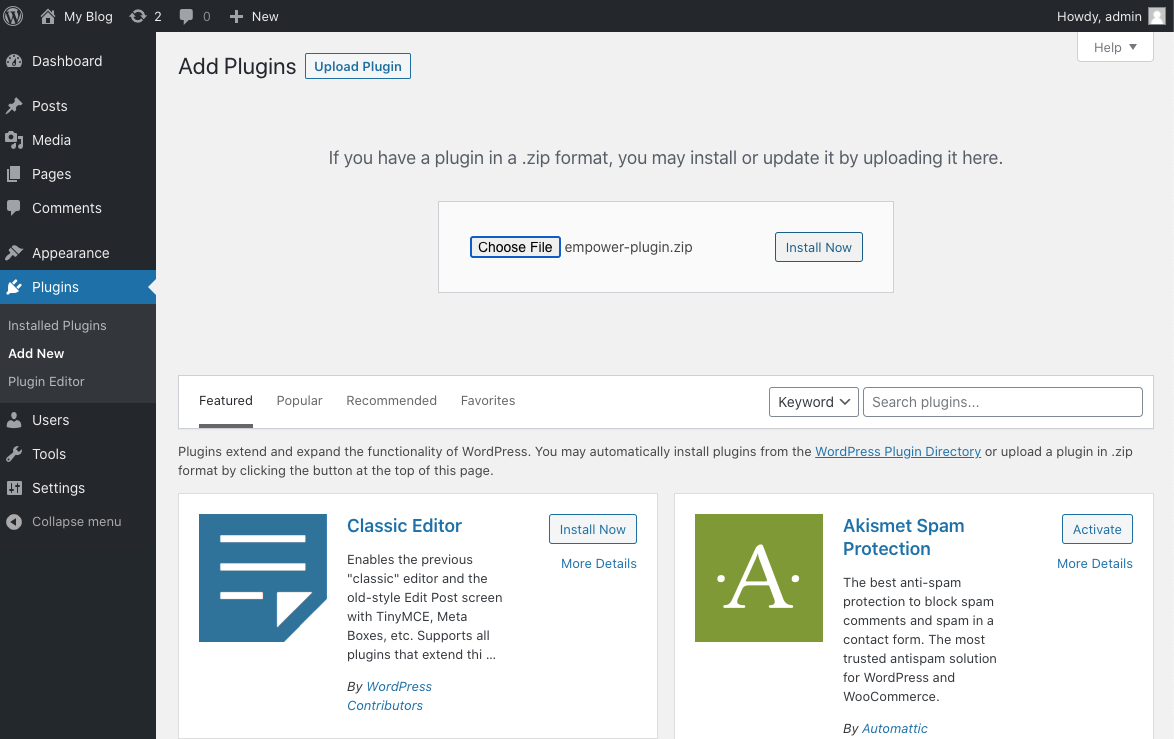 Step 3
You will be leaded to plugin installation page. When installation completes, click on the Activate Plugin button.
Note: If you are updating your plugin with a newer version, follow those steps and click on the Replace current with uploaded button.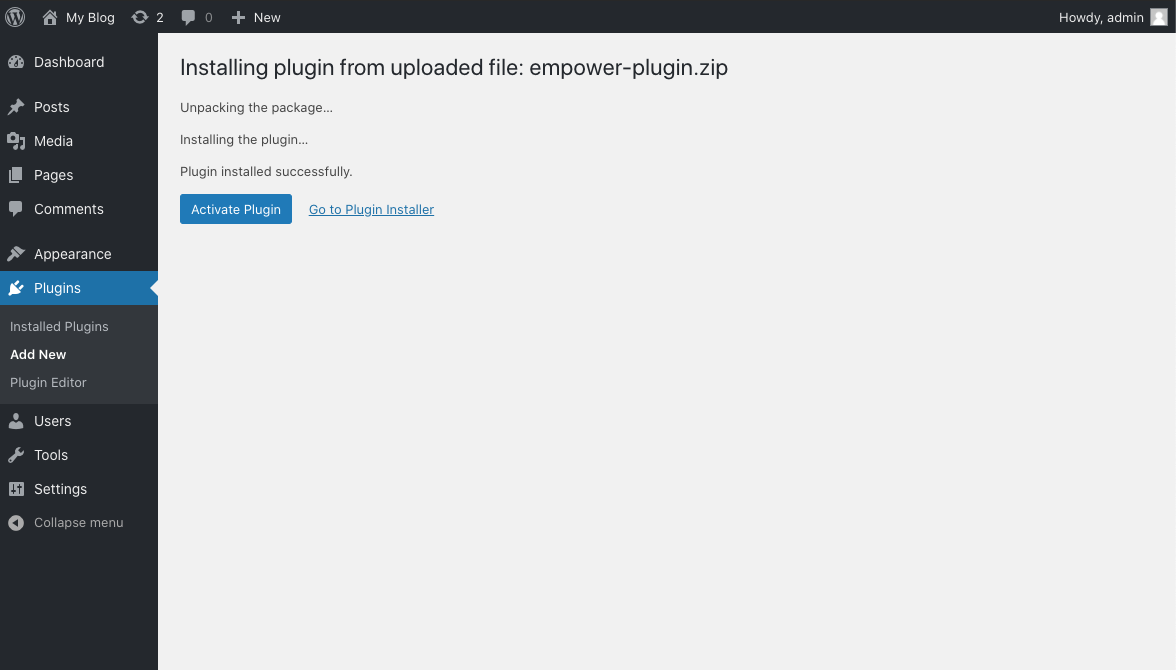 ---